Due to the high volume of inquiries and applications we are receiving, we are only able to follow up with current applicants.
Interested in renting an apartment at CWC? First, please review our income requirements (shown in the image below) to ensure your income will meet these qualifications. If your income meets these qualifications please complete the screening application.
If your screening application is approved a member of our team will follow up with the next steps to complete your affordable housing application. Should your screening application be denied you will receive a denial letter via email.
Thank you and we look forward to having you as a resident at CWC — Community Within the Corridor!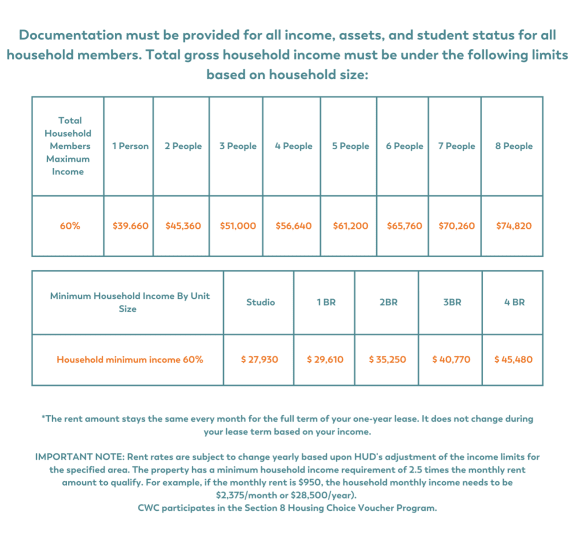 Contact Us is temporarily disabled.
Hours of Operation
Address